Industrial automation is a collective term for the measurement, manipulation, and process control of machinery, equipment, or production processes to achieve expected goals without the need for direct human intervention. Industrial automation is one of the crucial prerequisites for launching Industry 4.0 in Germany, primarily in the fields of mechanical manufacturing and electrical engineering. The domestic industrial automation industry is highly competitive, with foreign manufacturers of industrial automation equipment and products continuing to dominate the primary market for upstream product supplies domestically. Now, let's take a look at some of the most profitable foreign industrial automation companies.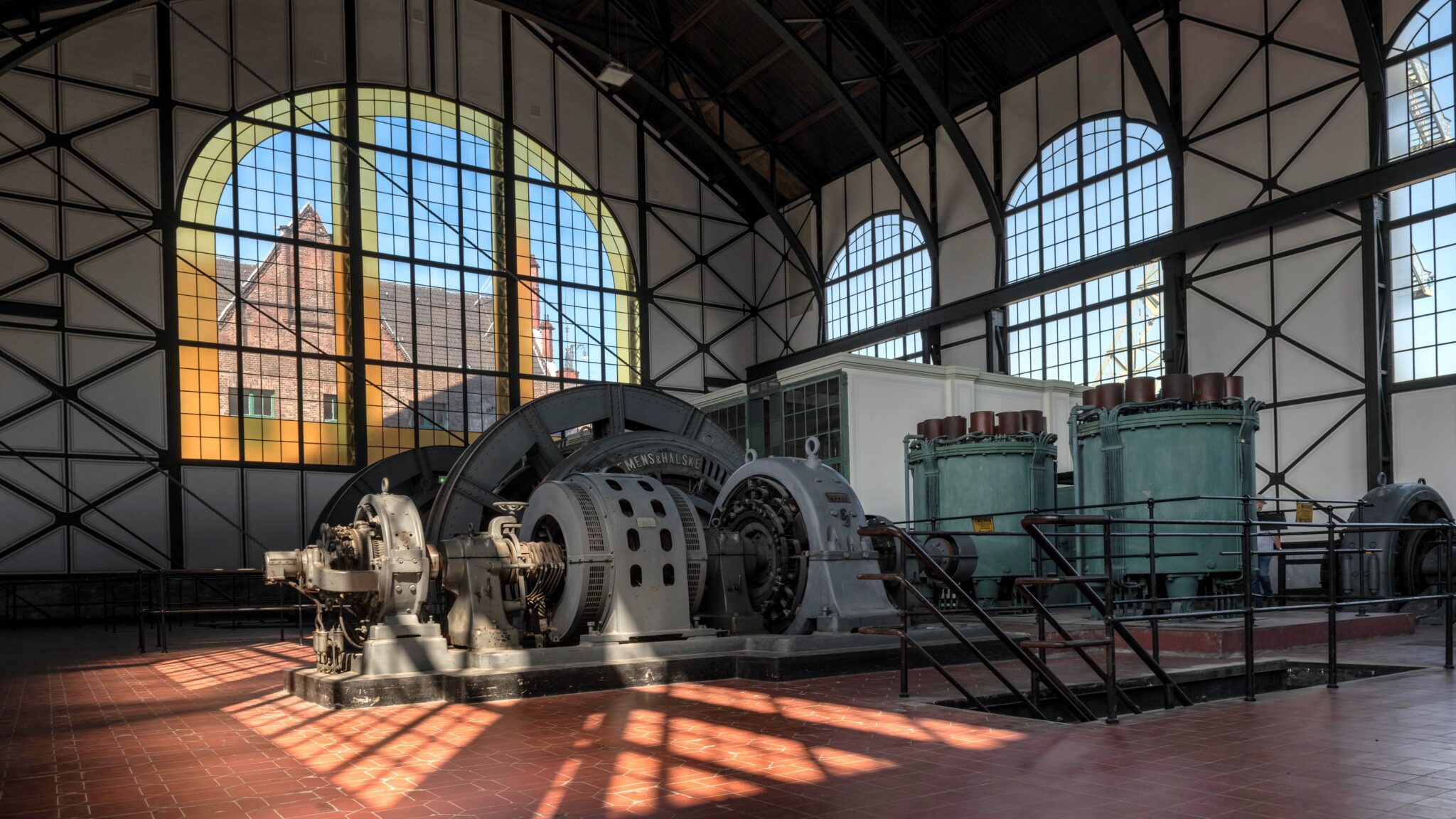 1.Siemens (Germany)

Siemens AG (FWB: SIE, NYSE: SI) is a leading global company in the field of electronics and electrical engineering, founded in 1847 by Werner von Siemens. Today, its international headquarters is located in Munich, Germany. Siemens AG is a publicly traded company on the Frankfurt Stock Exchange and the New York Stock Exchange.
In the industrial automation and control (industrial control) industry, Siemens holds a prominent position. Siemens industrial automation control products widely used include "PLCs, variable frequency drives, touch screens, modules, sensors, low-voltage devices, servo motors, and industrial control computers." Additionally, Siemens is the world's largest supplier of products, systems, solutions, and services in the field of industrial automation and building technology, serving various sectors of the Chinese industry.
Siemens operates in over 190 countries worldwide, with approximately 600 factories, research centers, and sales offices globally. The company's business is primarily focused on four major business sectors: Industry, Energy, Infrastructure & Cities, and Healthcare. Siemens' global operations are managed by 13 business divisions, including Siemens Financial Services and Siemens Real Estate Management Group. Furthermore, Siemens has a joint venture, the BSH Home Appliances Group.
Currently, Siemens has 15 brands, including Siemens and Bosch, with 39 factories in 27 regions worldwide, making it the largest home appliance manufacturer in Europe and the fourth largest globally. With the increasingly competitive global home appliance market, this company, which operates globally and produces high-end home appliances, has turned its attention to the mature Chinese market.
2.ABB (Switzerland)

ABB Group is one of the Fortune Global 500 companies with its headquarters in Zurich, Switzerland. ABB was formed in 1988 through the merger of two international companies: ASEA from Sweden and BBC Brown Boveri from Switzerland. ASEA and BBC were founded in 1883 and 1891, respectively.
ABB is a manufacturer in the field of power and automation technology. ABB's technologies help improve performance for power, utilities, and industrial customers while reducing adverse environmental impacts. ABB Group operates in over 100 countries globally and employs 117,000 people.
ABB has a wide range of product lines, including power and distribution transformers, high, medium, and low voltage switchgear products, AC and DC transmission and distribution systems, power automation systems, various measurement devices and sensors, real-time control and optimization systems, robot hardware and software, energy-efficient motors and drive systems, power quality, conversion, and synchronization systems, as well as circuit breakers and switchgear for power system safety. These products find widespread use in industrial, commercial, power, and public utility sectors.
ABB's collaboration with China dates back over 100 years to 1907 when ABB provided China with its first steam boiler. In 1974, ABB established its China Business Department in Hong Kong and then a permanent office in Beijing in 1979. In 1994, ABB moved its China headquarters to Beijing and formally established ABB (China) Co., Ltd. ABB currently has 15,300 employees in China, serving 30 local companies and 40 sales and service branches across 60 different cities. In 2009, ABB's sales in China reached $4.3 billion, maintaining its position as the leading market for ABB globally. ABB places a strong emphasis on attracting, developing, and retaining talent and actively takes on social responsibilities, making it one of the most respected employers.
In China, ABB has established strong manufacturing bases through close collaboration with local partners in areas such as power transmission and distribution, automation products, and systems.
3.Emerson (USA)

Emerson is a diversified global manufacturer. Through its businesses in process management, industrial automation, network power, environmental optimization technologies, and commercial and residential solutions, Emerson combines technology and engineering to provide innovative solutions to its customers. China is one of the fastest-growing regions for Emerson's global business, becoming the second-largest market for Emerson after the United States since the 2002 fiscal year. Currently, Emerson has established over 40 enterprises in China, including more than 30 manufacturing facilities and nearly 20 research and development centers.
Emerson operates in five major business segments: Process Management, providing measurement, control, and diagnostic functions for automated industrial processes producing food, fuels, machinery, and electrical products; Industrial Automation, offering integrated manufacturing solutions worldwide; Network Power, providing power and environmental conditioning for telecommunication systems, data networks, and critical business applications; Climate Technologies, enhancing residential and commercial comfort through air conditioning and refrigeration technologies, improving food safety and energy efficiency; and Appliances & Tools, delivering electric motors and customized solutions for various applications, as well as home appliances and integrated home solutions.
4.Rockwell Automation (USA)

Rockwell Automation is headquartered in Milwaukee, Wisconsin, USA, and is a multinational industrial automation company that offers cutting-edge power, control, and information technology solutions for manufacturing industries. Rockwell Automation integrates well-known brands in the industrial automation field, aiming to create comprehensive automation solutions that help customers enhance productivity. These brands include Allen-Bradley's control products and engineering services, as well as Rockwell Software's industrial control software. The company is also a leading supplier of customer relationship management technology and application systems, helping businesses effectively manage customer relationships.
Global technology and customer services are essential components of Rockwell Automation's business. The company has nearly 5,600 distributors, system integrators, and agents in 80 countries worldwide. Collaborating with reliable local companies in areas like distribution, software, and products significantly enhances the company's global strength. Well-known brands and strategic partnerships strengthen the company's ability to provide high-quality, reliable industrial solutions worldwide.
5.Schneider Electric (France)

Schneider Electric SA is one of the Fortune Global 500 companies and was founded in 1836 by the Schneider brothers. Today, its headquarters is located in Rueil-Malmaison, France. Schneider Electric is a leader in the field of energy management, offering comprehensive solutions for energy and infrastructure, industrial processes control, building automation, data centers, and networks. The company holds a prominent position in markets like energy and infrastructure, industrial process control, building automation, and data centers and networks, and it has a strong presence in residential applications.
Schneider Electric provides integrated solutions for energy and infrastructure, industrial processes control, building automation, and data centers and networks to over 100 countries and regions. Schneider Electric is dedicated to delivering safe, reliable, and efficient energy solutions to its customers. As the company successfully expands its business in China, Schneider Electric places a high value on its development in the country and is willing to contribute to China's openness and modernization through further trade and cooperation.
Schneider Electric offers customized high-efficiency solutions for various industries, from power generation and distribution to utilization. By 2003, it was estimated that the world would invest $13 trillion in upgrading global transmission and distribution networks. Energy consumption and electricity usage in various facilities accounted for one-third of global energy consumption and 70% of total electricity consumption. These areas are also part of Schneider Electric's focus on all markets
6.Japan Yokogawa

Japan Yokogawa Electric Corporation (YOKOGAWA), as a globally renowned leader in measurement, industrial automation control, and information systems, has been dedicated to providing cutting-edge professional technology to support customers in enhancing operational efficiency and contributing to the development of industries since its establishment in 1915.
Yokogawa Electric was one of the earliest foreign companies to enter the Chinese market in its industry. It opened a liaison office in Beijing in 1979 and established its first joint venture with China, Yokogawa Xi Yi Co., Ltd., in 1985. In October 2002, the company set up a wholly-owned subsidiary, Yokogawa Electric (Suzhou) Co., Ltd., in the Suzhou New District Industrial Park. The total factory area is 135,000 square meters, with the initial production area covering 25,000 square meters, where flowmeters and recorders are produced. The flow calibration system established there can calibrate flowmeters with a maximum diameter of 2.6 meters, making it the world's largest calibration system.
On January 1, 2006, Yokogawa Electric China Trading Co., Ltd., was established. This company is a key player within the Yokogawa Group, with functions encompassing sales, market development, engineering, and technical services. It collaborates with eight other companies active in the Chinese domestic market to aggressively expand in China.
In a commitment to showcasing their focus on the reliability, safety, and foresight of their system products, Yokogawa introduced the corporate concept of "VigilantPlant." In the field of measurement, they provide solutions for analysis, quality management, sensors, and operator terminals. In the control field, this includes production control, safety management, and data collection and logic control. The optimization field encompasses production management, advanced control, asset management, and operation support. Adhering to this corporate concept, Yokogawa Electric utilizes cutting-edge technology to continuously innovate and contribute to industrial society.
7.Japan Mitsubishi

Mitsubishi Electric, a multinational corporation, has dedicated over 90 years to research, development, and manufacturing in cutting-edge technology and specialized fields. They are primarily engaged in businesses such as information and communication systems, electronic components, heavy electrical systems, industrial automation systems, automotive electrical equipment, and household appliances. They also hold a leading position in areas such as satellites, defense systems, and ventilation equipment. Additionally, Mitsubishi Electric possesses outstanding display device and display unit technologies.
As of April 2010, Mitsubishi Electric had established 24 joint ventures and wholly-owned enterprises in China. These companies engage in various fields, including automotive components, semiconductor and electronic device production, power transmission and distribution equipment, elevators, railcar electrical machinery, industrial automation equipment, and household appliances. They are actively involved in technology transfer.
As of November 2012, Mitsubishi Electric had expanded its presence in China with a total of 34 joint ventures and wholly-owned enterprises. These companies operate in various fields, such as automotive components, semiconductor and electronic device production, power transmission and distribution equipment, elevators, railcar electrical machinery, industrial automation equipment, and household appliances. They are actively engaged in technology transfer.
8.General Electric (GE)

General Electric Company is a large industrial corporation controlled by the Morgan Consortium. Over its more than 80 years of existence, General Electric has acquired many domestic and foreign companies through various means, amassing shares in several enterprises. In 1939, the company had just over 30 factories in the United States, but by 1947, it had increased to 125. By the end of 1976, General Electric had 224 manufacturing plants across 35 states in the U.S. Internationally, the company gradually merged with electrical engineering companies in Italy, France, Germany, Belgium, Switzerland, the UK, and Spain. In 1972, the company had 33 subsidiaries in Europe, 10 in Canada, 24 in Latin America, 11 in Asia, 3 in Australia, and 1 in Africa. By the end of 1976, they had 113 manufacturing plants in 24 countries, becoming a large multinational corporation. In 1977, General Electric had total assets of $13.696 billion, with a total revenue of $17.515 billion, ranking fifth among major U.S. companies, with 384,000 employees. The company began building new factories for missile production in 1956 and provided nuclear weapons to foreign countries, such as Japan. In 1976, they collaborated with France on the development of a turbofan aircraft and an engine that could be installed on submarines carrying torpedoes or rockets. In 1973, they received $1.42 billion in military orders, ranking second among major companies.
GE has six industrial segments: Commercial Finance, Consumer Finance, Industrial, Infrastructure, Medical, NBC Universal, and Consumer & Industrial. Under GEMoney, GE Consumer Finance Services provides credit services and financial products to consumers, retailers, and auto dealers worldwide, including personal credit cards, personal loans, bank cards, auto loans and leasing, mortgage loans, group travel and shopping cards, account consolidation, home equity loans, and credit insurance.
9.Danaher Corporation (U.S.)

Danaher Corporation is a multinational company founded in 1969 with its primary business in industrial instruments and equipment. In 2011, its sales reached $16.1 billion, marking a 28% growth and positioning the company as a leader in the global instrument industry. Danaher has experienced rapid growth, with an accumulated return on investment for investors reaching 229% since 2003, ranking it first in the industrial sector (Honeywell at 215% second, and United Technologies at 210% third). The company employs nearly 60,000 individuals worldwide.
Swiss Danaher Motion SA (DANAHERMOTIONSA) is a specialized high-frequency inverter production base under Danaher Corporation. The high-frequency inverters produced account for approximately one-sixth of Danaher's global sales, which is over $10 billion. While you might not know Danaher inverters, you may be familiar with WARNER and ACOMEL. ACOMEL was acquired by Danaher, and WARNER was the former name of Danaher. So, the commonly seen ACOMEL, WARNER, and DANAH…
10. United States Honeywell

Honeywell International is a diversified high-tech and manufacturing company with annual revenues exceeding $30 billion. It is a leader in diverse manufacturing technologies and serves customers worldwide, offering products and services related to aerospace, industrial and residential building control technology, automotive products, turbochargers, and special materials. With over 116,000 employees and its headquarters located in Morris Town, New Jersey, USA, Honeywell operates in more than 100 countries and regions.
Honeywell is committed to providing high-value products and innovative technologies to its extensive customer base. The company holds numerous patented products, providing both itself and its customers with a competitive advantage. Their customer-centric approach ensures frequent interactions and streamlined processes between the company and its clients, resulting in maximum efficiency and optimum performance.
As of today, Honeywell has become a leading supplier of advanced control technology to various industries in China, including refining, petrochemicals, paper manufacturing, chemical engineering, power generation, oil and gas, steel, construction materials, and food and beverage. They offer building control processes, fire alarm systems, and safety systems for large hotels, office buildings, shopping malls, government facilities, and universities. Their high-quality products and services, combined with a global presence, make Honeywell an ideal partner in control technology in China. Honeywell's building control business in China is divided into building control and residential control, with an additional Central Engineering Center to provide pre-sales and after-sales engineering services to customers. As of today, Honeywell holds a prominent position in the building control and industrial control markets, with 15 offices, a manufacturing facility, and an extensive sales network throughout China. They have also established a training center in Tianjin to train engineering and management personnel, providing training programs and courses for distributors and users.